Absorbe la esencia de las tinieblas mediante estas frases de la película

El Cuervo

,

la cinta de culto protagonizada por Brandon Lee

.

Desde su estreno en 1994, El Cuervo (The Crow, su título original en inglés) ganó un sinfín de adeptos entre miembros de las escenas alternativas del mundo entero, especialmente en la gótica. Además de tratarse de una extraordinaria historia sobrenatural sobre amor, muerte y revancha, la cinta tiene diálogos memorables. Para recordarlos, hemos reunido algunas frases de la película El Cuervo, una producción bien recordada por la muerte en pleno rodaje del primer actor Brandon Lee (hijo del célebre artemarcialista Bruce Lee). Tras su misterioso final, el actor se convirtió en una especie de héroe y mártir al mismo tiempo.
La historia de
El Cuervo
The Crow primero salió en formato de cómic en 1989 y cinco años después dio el salto a la pantalla grande para convertirse en una cinta de culto. La historia se centra en Eric Draven, un músico que presencia el asesinato de su novia a manos de una banda de delincuentes. Después de que él mismo muere, Eric resucita para regresar a este mundo y vengar la muerte de su amada, acompañado siempre de la figura de un cuervo que es su guía entre la vida y el Más Allá.
Este trágico relato con tintes de fantasía gótica cautivó los sentidos de millones de espectadores que gozaron de la estética oscura de la producción dirigida por Alex Proyas. Mediante la lectura de las siguientes frases de la película El Cuervo te acercarás a la magia detrás de ella.
You may also like: Listen here to the soundtracks that are nominated for an Oscar this 2021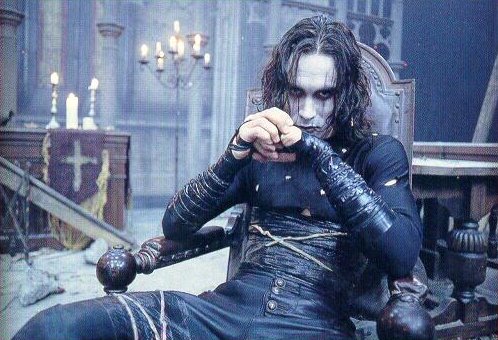 Frases de la película El Cuervo
"Desconcertado estaba el diablo, sintió el horror de la bondad oculta y vio la virtud en su cuerpo".
"La vida no es más que un sueño camino de la muerte".
"Todo hombre tiene un diablo y no descansa hasta encontrarlo".
"La infancia termina cuando sabes que vas a morir".
"Nunca llueve eternamente".
"La gente creía que cuando alguien muere, un cuervo se llevaba su alma a la tierra de los muertos. Pero a veces, algo malo ocurre y acarrea una gran tristeza y el alma no puede descansar en paz".
"¿Son los huesos de tus pecados lo suficiente afilados como para cortar tus propias excusas?".
"Madre es el nombre de Dios en los labios y corazones de los niños".
"Si nos roban a nuestros seres queridos la forma de hacer que vivan más tiempo es no dejar de amarlos nunca».
«Los edificios arden, las personas mueren, pero el amor verdadero es para siempre".
You can also read: Full list of Oscar nominees revealed 2021 (and «I'm not here anymore» was left out)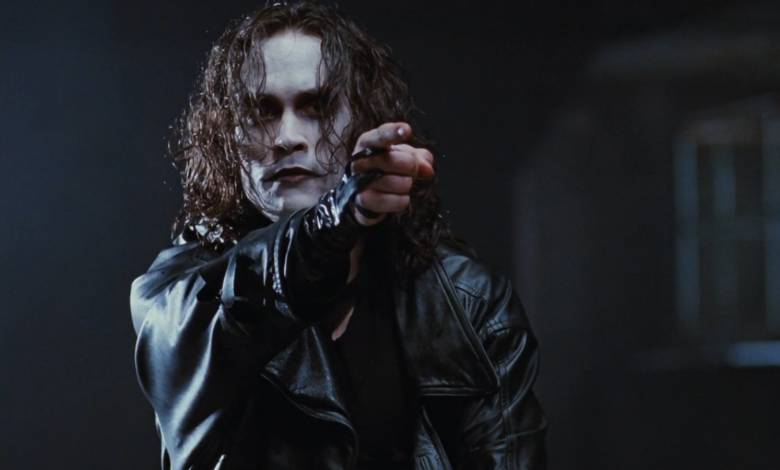 Más palabras para descender a las tinieblas entre la Vida y la Muerte
"Todos están muertos, solo que no lo saben".
"Cristo va y entra en un hotel. Tres clavos le da al posadero y le pregunta: ¿tiene cruces libres?".
"La ambición es para los aficionados. El desorden, el caso, la anarquía: ahora eso si que es divertido".
"Si te sirve de consuelo chico, has logrado que vuelva a sonreír".
"Mira estos anillos. Cada uno de estos, es una vida, una vida que usted ha ayudado a destruir".
"Todo el poder del mundo reside en los ojos".
"Así que eres tú… El vengador, el asesino de asesinos".
"Soy un hombre que vivió, murió y sigue vivo".
"Para Shelley, las pequeñas cosas significaban tanto. Yo solía pensar que eran triviales. Créeme, nada es trivial."
"El amor verdadero es para siempre".
Eric Draven, el emblemático personaje de El Cuervo es una especie de ángel renacido al que se le brinda una oportunidad para vengar la muerte de la persona a la que más amó en vida. Su apariencia es al mismo tiempo poética y tenebrosa, una perfecta mezcla que le sirve para intimidar a sus oponentes. El característico maquillaje en blanco y negro le asemeja a un espectro que vaga entre las tinieblas de la vida y la muerte.
Also read:
The 12 best superhero movies of all time
¿Extrañas los cines? Te decimos cuáles están abiertos en la Ciudad de México
The entrance "Todos están muertos, sólo que no lo saben" y otras oscuras frases de la película 'El Cuervo' was published first in Esquire.